A Bouquet Of Innovative Solutions To Transform Your Business
HTC Global Services combines its extensive technical and domain expertise along with its business partner approach with Red Hat to enable clients to realize business transformation and maximize business returns. Our architects are certified in Red Hat products to help you multiply your investment when designing a solution.
Whether it is application containerization, automating your Infrastructure, or trying to gain more insight into your hybrid infrastructure, we can help you size, sell, and implement your solution. On-premises, or in the Cloud, HTC can help you achieve your goals with our team of consultants and architects.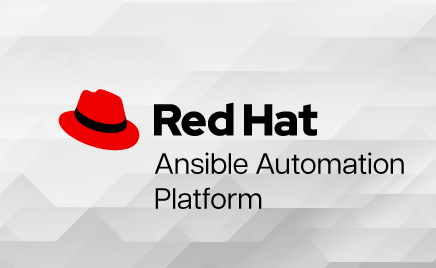 Red Hat Ansible Automation Platform
Ansible Automation Platform provides an enterprise framework for building and operating IT automation at scale. It enables users across an organization to create, share, and manage automation—from development and operations to security and network teams. IT managers can provide guidelines on how automation is applied to individual teams, and automation creators can write tasks that use existing knowledge. Ansible Automation Platform provides a more secure and stable foundation for deploying end-to-end automation.
Red Hat Ceph Storage
Ceph offers flexibility with unified block, file, and object storage, including industry-standard Amazon Web Services (AWS) Simple Storage Service (S3) object storage—on-premises or in the cloud.
Red Hat Insights
Red Hat Insights is a managed service that continuously analyzes platforms and applications to help enterprises manage hybrid cloud environments. Included with Red Hat subscriptions, Insights uses predictive analytics and deep domain expertise to reduce complex operational tasks from hours to minutes, including identifying security and performance risks, tracking licenses, and managing costs.
Red Hat OpenShift
An enterprise-ready Kubernetes container platform built for an open hybrid cloud strategy that provides a consistent application platform for managing hybrid cloud, multi-cloud, and edge deployments.