Want best-in-class apps? Invest in robust testing services
Ever-increasing competition is compelling companies to improve business outcomes by launching software applications with quick time-to-market. The faster organizations try to expand their digital capabilities, the more they are turning to next-gen technologies such as AI, RPA, Big Data and so on. Software Quality Assurance (QA) and Testing is the unseen force that propels your digital agenda by balancing cost, speed, and quality without compromises.
The rapidly growing complexities of technology and digital demands impose enormous pressure on in-house QA and testing activities. You need a dependable QA and testing services partner to manage these complexities and mitigate technical and business risks. Effective, real-world QA testing removes risks while permitting you to focus more on growing your business.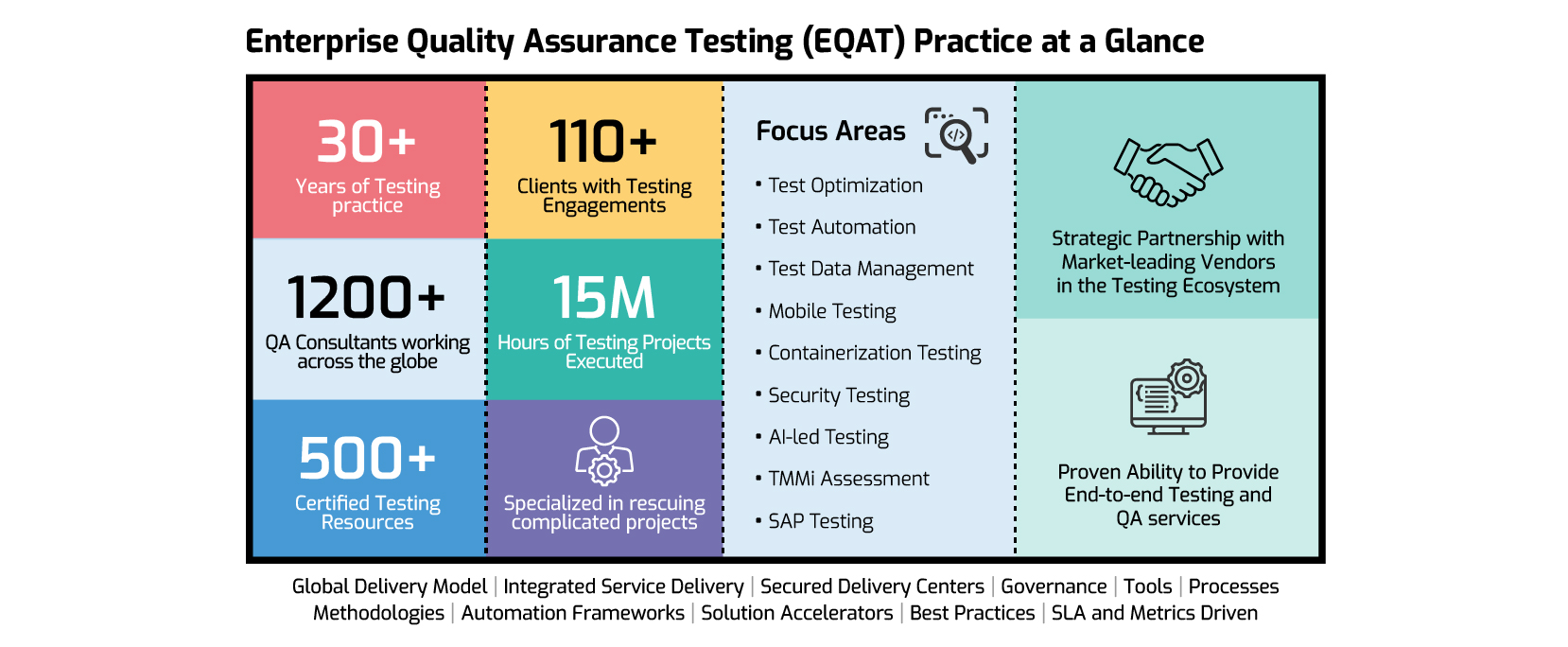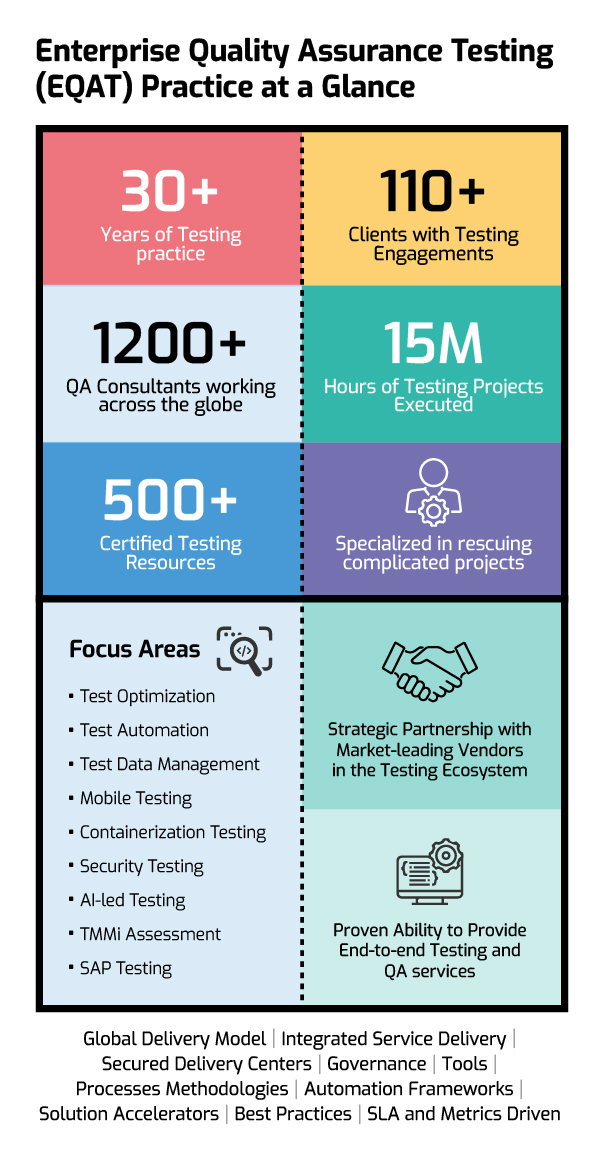 Why HTC?
Reduces the total cost of testing by up to 30%
Improves software quality by preventing about 99% of high-severity defects
Decreases the software's time-to-market by at least 10 to 15%
Significantly mitigates technical and business risks
HTC's strategic partnership and alliance with market-leading testing software suites helps to streamline service delivery
Embedded testing capabilities, skills, and consistent delivery of QA across multiple environments
Dedicated testing professionals with extensive testing experience and deep domain expertise
Scalable testing resources and delivery flexibility with a partnership approach
Well-defined best practices, ready-to-use solution accelerators and frameworks, and continuous investment in testing innovation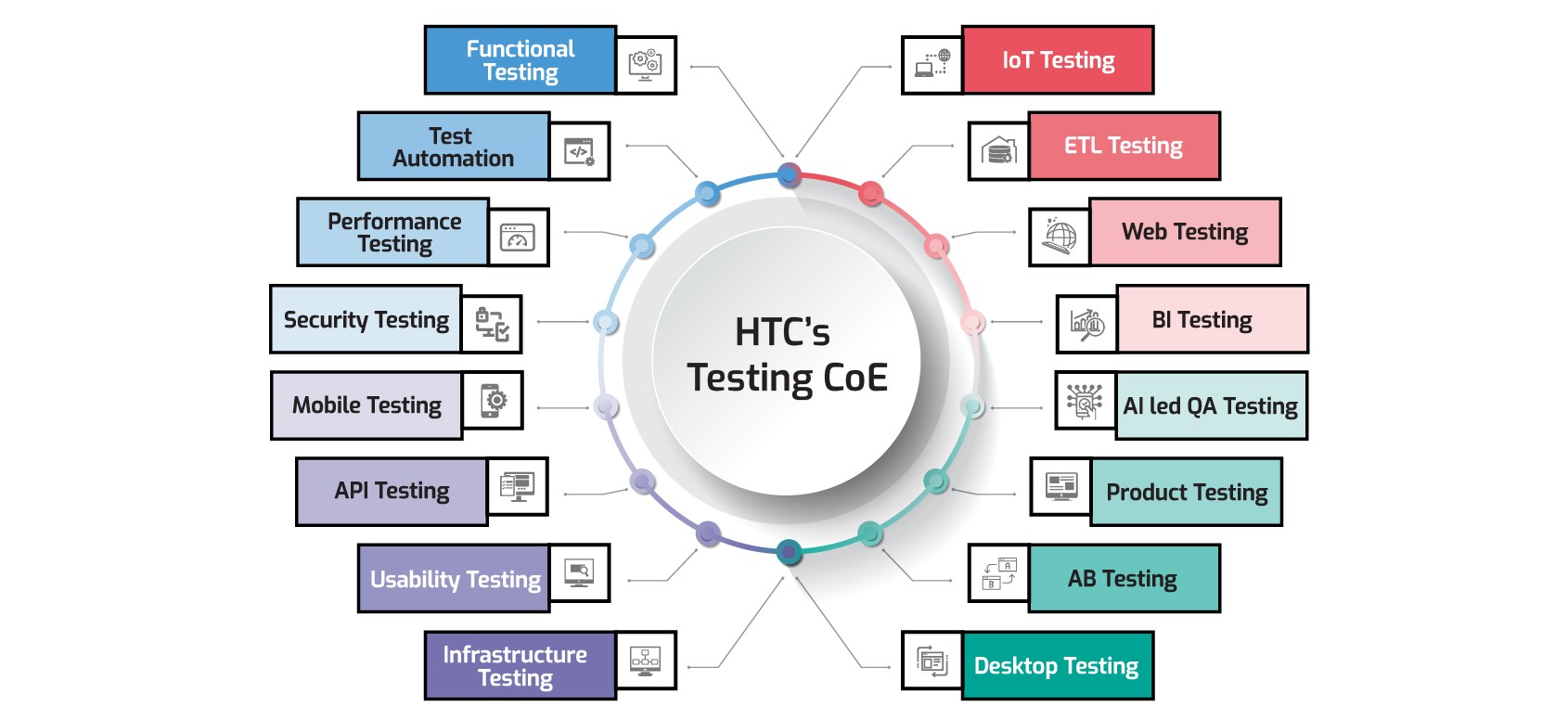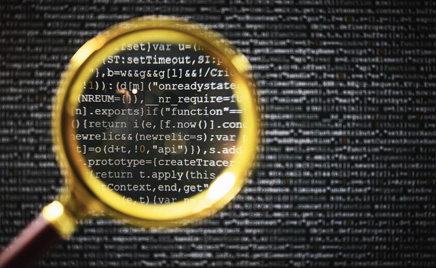 User and Business-Centric QA and Software Testing
HTC's mature Enterprise Quality Assurance Testing (EQAT) Practice provides end-to-end independent QA and testing services to global clients across verticals. Our EQAT complements your in-house testing efforts by giving an independent perspective on the testing life cycle. Our proprietary tools, frameworks, industry-standard methodologies, and AI-based automated testing processes provide you with the wherewithal to negotiate today's sophisticated and interconnected technology landscape. We improve your predictability and performance while reducing costs, and thus help you realize higher ROI. We are here to ensure quality and usability for your next-gen software so that you can concentrate on leaving the competition behind on your digital journey.
HTC, the Next-Gen Specialist QA and Software Testing Services Provider
HTC's QA and Testing Services
Test Advisory and Consulting
Specialized Testing
Test Environment Management
Manual and Automated Testing for – Waterfall, Agile, and DevOps approaches to software development
Digital Testing Services
Mobile
IoT
API
Usability
Cloud
Test Enhancement Services
AI-led QA Testing
Containerized Testing
Test Automation
Infrastructure Testing
QA/ Test Maturity Model Integration (TMMi) Assessment
Test Environment Services
Test Data Services
A/B testing
Core / Traditional Testing
Functional Testing
Regression Testing
Performance Testing
Product Testing (Guidewire, Duck Creek)
Security Testing
SAP Testing
ETL Testing


HTC's Test Maturity Model Integration (TMMi) Services
Improves software quality and performance
Detects improvement areas, prioritizes cost-effective measures, and improves ROI
Identifies defects early in the production phase
Improves customer satisfaction