Open The Door To A Seamless, Omnichannel, Patient Experience. Explore Digital Front Door Solutions.
Patients' expectations have been evolving rapidly. You now need to connect, collaborate, and communicate with them in the way they prefer while providing delightful experiences at every touchpoint in their care journey. There is no better time than now to open your healthcare digital front door.

Backed by our 22+ years of experience, serving many hospitals across the U.S. and with award-winning digital capabilities, HTC's Digital Front Door platform redefines the way hospitals engage with patients. With the automated patient engagement platform, platform, you can scale beyond traditional patient-facing tools, converge the physical and digital care worlds, and go above and beyond to delight patients at every touchpoint.



Redefine patient engagements with our secure, modular, digital cloud platform
HTC Digital Front Door solution is a cloud-based, modular platform that helps healthcare providers adopt an omnichannel, patient engagement approach. It ensures delivery of a seamless, connected experience across the patient lifecycle – from patient outreach, acquisition and all the way up to post-treatment care. The digital patient engagement platform comprises Out of the box (OOTB) modules that unify your existing environment to deliver:
Personalized patient engagement
Anywhere anytime access to accurate information
Consistent omnichannel experience
Context continuation
Integrated view across the patient lifecycle
Additional/upgraded services to patients based on data-driven insights
Features designed to deliver a seamless patient experience
HTC's configurable cloud platform offers features and functionalities that support automation and other innovations and are integration-ready with hyper scalers and your business core systems. The scalable and flexible personalized patient engagement solution addresses the entire patient lifecycle starting from patient outreach, conversion and retention through modules targeting patient acquisition, access, and care.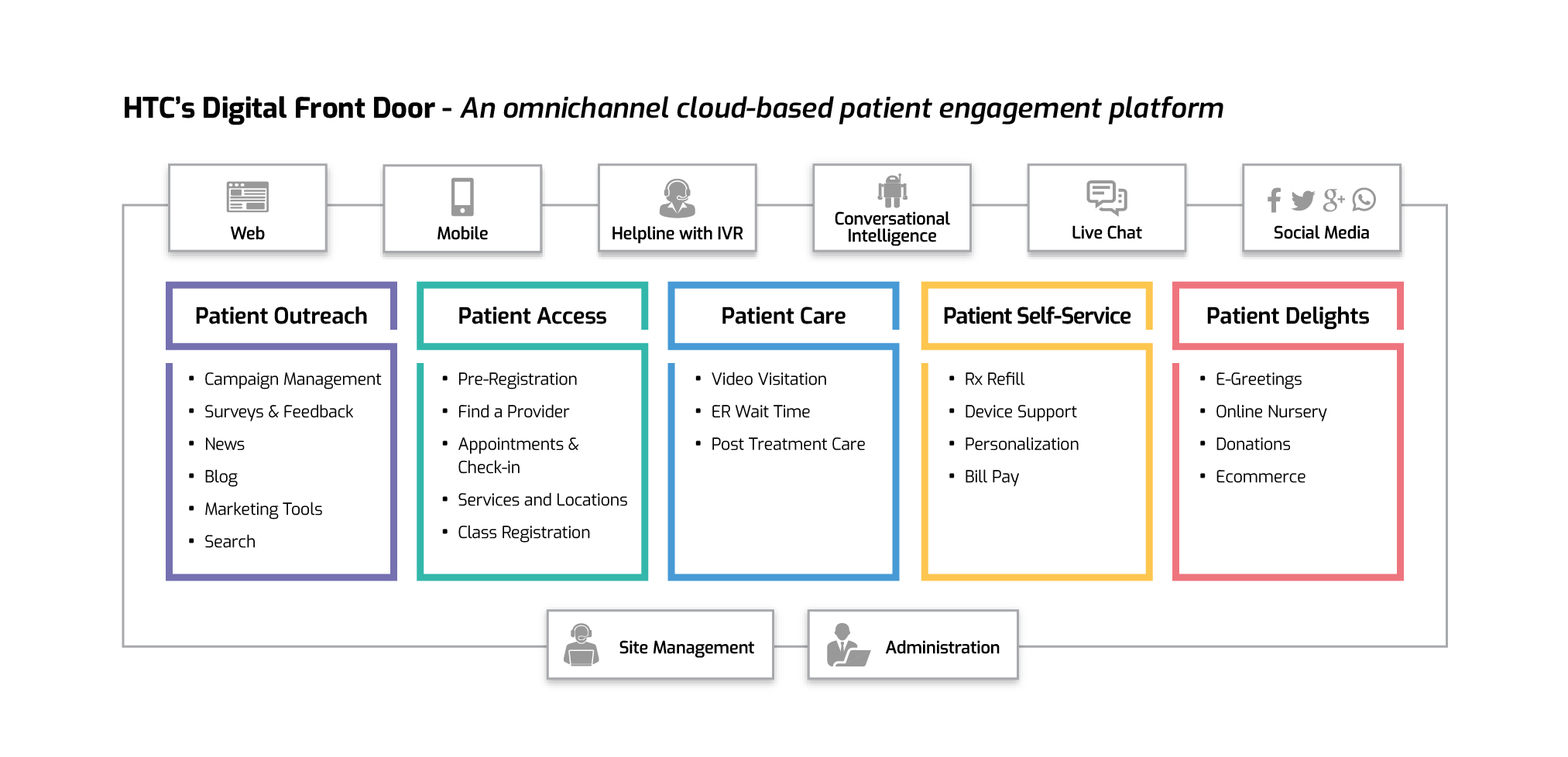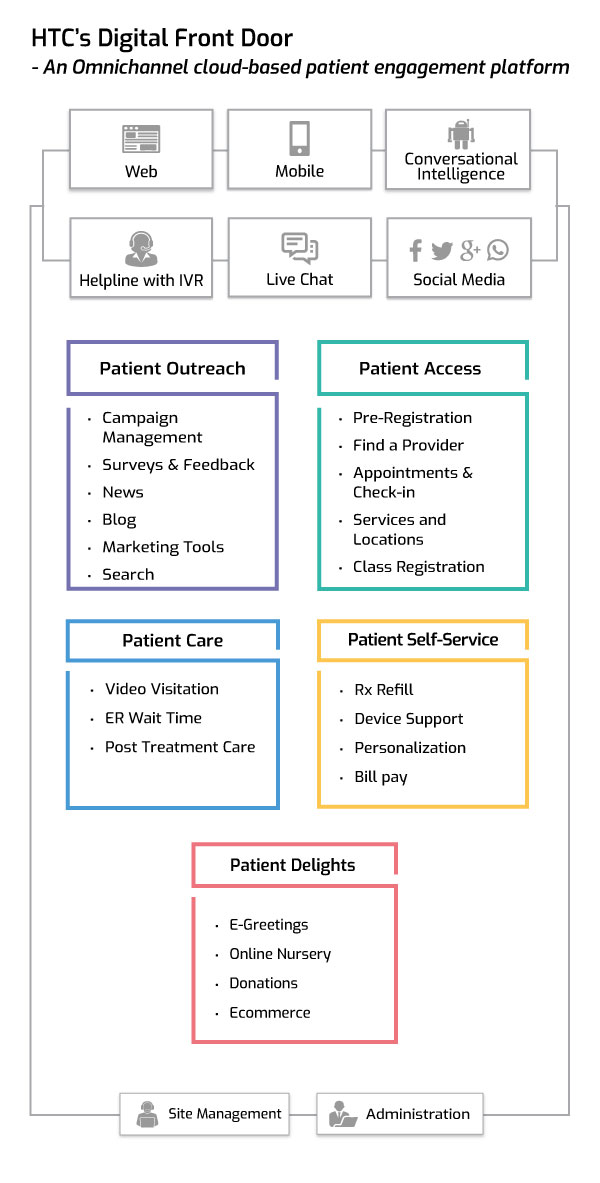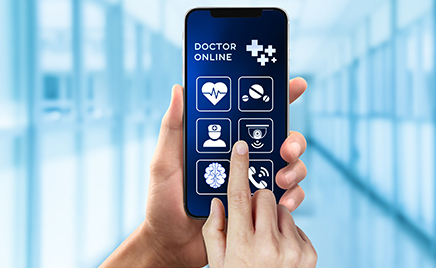 Why HTC Digital Front Door
As a healthcare digital front door provider, we have strategically built our platform to help our healthcare client offer an entirely new experience to patients while giving them the opportunity to remain constantly connected to their healthcare team and provider.
Award-winning, cloud ready, HIPPA & SOC-2 compliant solution
OOTB available healthcare modules, accelerators & adaptors for payment gateways, ratings and reviews, taxonomy, etc.
Proven solution, implemented across small to large organizations over two decades
Won several awards in the web design category
Provides true omnichannel experience for patients and physicians