Explore Microsoft Dynamics 365, The Next Generation of Business Applications With an Established Microsoft Dynamics 365 Implementation Partner
Microsoft Dynamics 365 is a cloud-based business applications platform that combines CRM and ERP with productivity applications and artificial intelligence tools. It is industry-focused, ideal for small, medium, and large businesses,and transforms traditional CRM and ERP by streamlining business processes and maximizing outcomes.
Microsoft Dynamics 365 offers powerful flexibility to seamlessly connect and build on your solutions. It allows you to grow your business on your terms and at your pace.
We have been the Microsoft Dynamics 365 CRM partner for several clients, helping them maximize the potential of their business processes and customer relationships.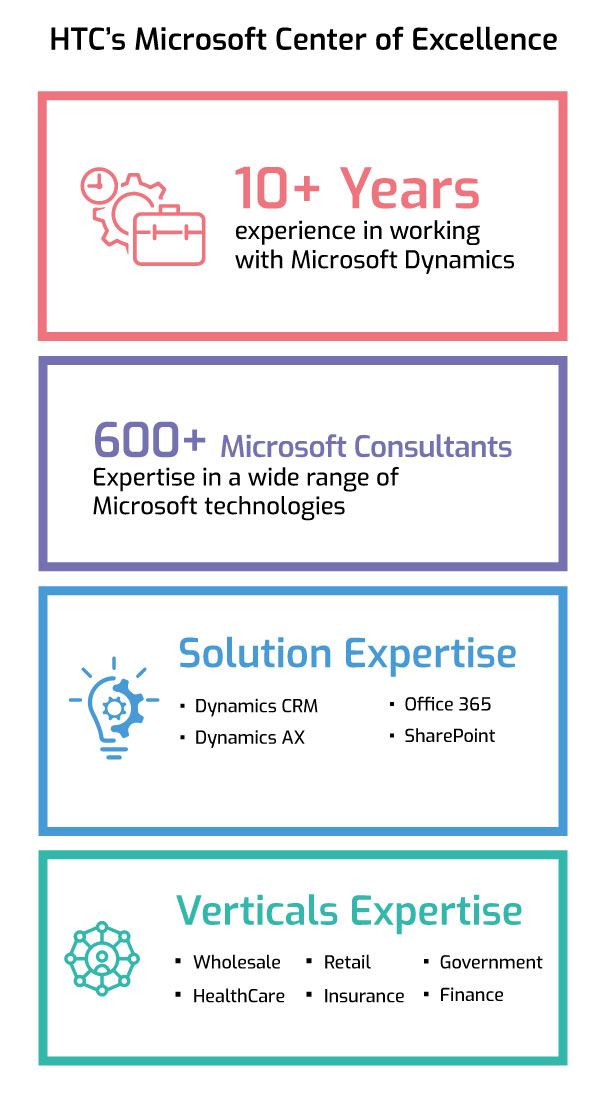 Tailored for digital transformation
Microsoft Dynamics 365 has been specifically built with digital transformation at its core. It can drive your digital transformation by enabling seamless integration with Microsoft and third-party tools/applications.
It can change the way you do business by helping you
Manage business needs with digitally intelligent processes and predictive guidance
Break silos between business processes
Bring all your information together for improved efficiency, smoother operations, and viewing your organization as a single holistic unit
Explore the enterprise management software with an experienced Microsoft Dynamics 365 partner. Take the next step with us.
Our Microsoft Dynamics 365 services
As a Microsoft Silver Partner, we have significant technical expertise in providing Microsoft Dynamics 365 services across domains. Our large pool of more than 600 Microsoft-certified resources, including experts in Dynamics 365, is equipped to deliver whatever it takes to help you transform with Microsoft Dynamics. As an experienced Microsoft Dynamics 365 CRM service provider, we deploy a modern, data-first approach that ensures successful implementations and better business outcomes. Together, we can ensure complete transparency and accountability at every stage of the implementation phase. Our services include:
Consulting and developing your solution roadmap to address your business requirements
Custom application development
Implementation
Customizations and extensions of Dynamics CRM
Integrations
Upgradation and migration of various systems to Microsoft Dynamics 365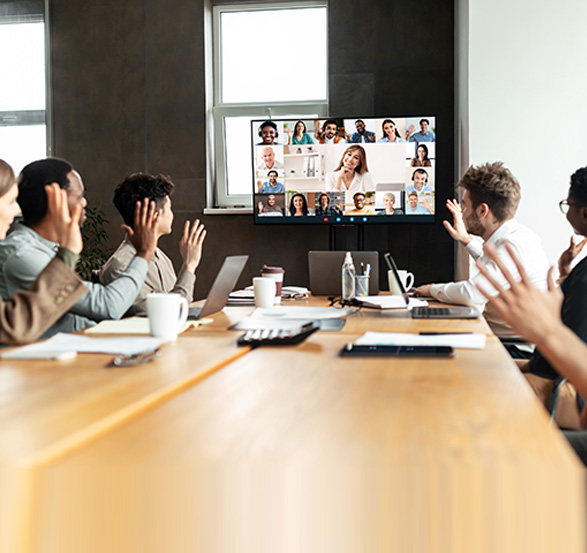 Related Resource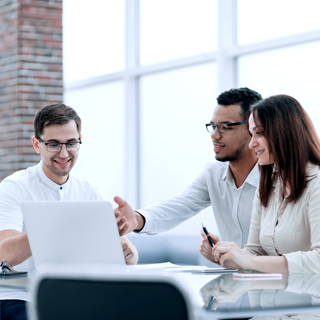 Brochure

Unified Communications With Microsoft Teams
Empower Your People To Work Smarter And Be More Productive