We bring the future at a touching distance
Immersive technologies that merge the physical world with the virtual are changing the way we see things around us. In the process, they are also reimagining ways for businesses to give their customers a glimpse into products and solutions yet to be built. From customers buying a new home to those going in for a medical procedure – XR can bring a near-real version of the outcomes before it actually turns to reality. For students looking for an enhanced learning experience beyond dry text or sports fans looking for an in-stadium experience, AR/VR tools can provide a transformative experience. The entertainment and retail industries are already investing a sizeable chunk of their technology budgets on XR. We have only just begun to explore the possibilities of XR, and studies suggest that it will see exponential growth over the next few years. Whatever industry you are in, here is a technology of the future that you should not waste any time to embrace.

HTC's team of augmented reality experts and visualizers study your domain and the expectations of your customers/ employees and design XR experiences that are truly futuristic. Moreover, our gamification solutions also help you take your customer or employee experience to the next level. We have extensive first-hand experience of working with all the major tools and platforms in this space. When you partner with us, you unpack a whole new set of business values and get set for a journey to the future.
Our capabilities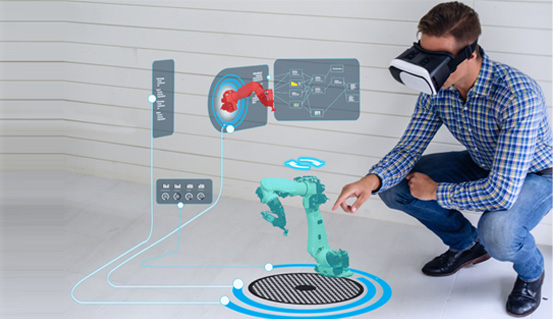 Virtual Reality (VR)
VR 360 degree experience (Video and Image)
OpenGL 360 degree maneuverable dashboard
Head tracking (Rotation, Roll, Yaw, Pitch)
Oculus Go and Google VR Cardboard compatibility
VR spatial audio in 360 degree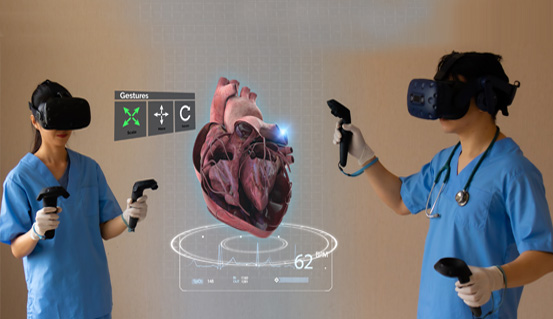 Augmented Reality (AR)
AR-based content delivery app
Virtual 2D/3D object and video overlays for scanned objects
Integration with Vuforia AR platform
Support for On-device DB and Vuforia Cloud DB
Customer data analysis and gamification capabilities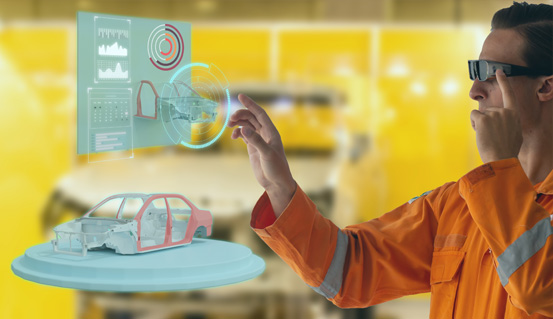 Informative Reality (IR)
Hands free smart solutions using Vuzix Smart Glass M300
Advanced controls using touch pad and voice recognition
PoC for customer scenarios across industries
Data analysis and insights
Related Resource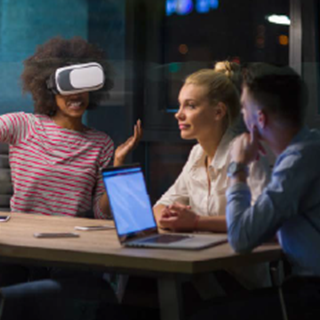 Case Study

Hospitality and Entertainment
Captivating, Cost-effective, and Impactful Trainings At A Renowned Theme Park